Georgie's been keeping me company at work this week, and when she played with the other girls at home, I noticed she has a kinda greenish tinge. It was bugging me, so I did a little research on the thisisblythe.com
forum
and discovered that the ADG repros are known for this, and not as well-loved because of it. :-( The thing that made it stand out the most was the harsh eyeshadow. One clever girl on the forum recommended removing it with Mr. Clean Magic Eraser, which is exactly what I did. :-D
The girl was right, it's a huge improvement. G's still slighter greener than her sisters, but I'm loving her so much more now that she doesn't look like she's gonna be ill all the time. I took some pictures to document the difference:
Before: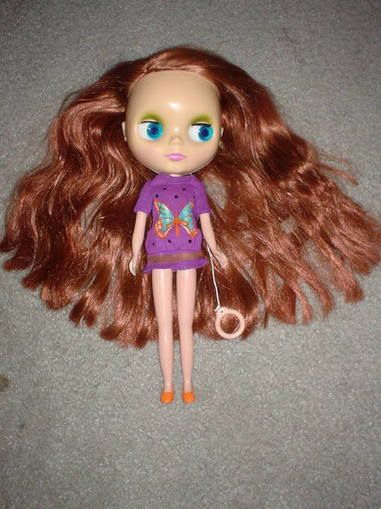 During:
After:
The next thing I'd like to do is give her a peachier lip color, as the fuchsia is currently reminding me of the lipstick I wore in 1986. Let's just say, it's retro in a bad way...
And following that, a bit of a haircut - maybe make her look a bit more like Pow Wow Poncho, as I picked up the complete outfit for cheap on Ebay (love BIN!).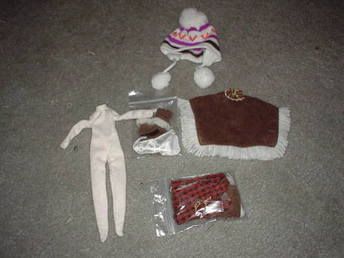 I am having way too much fun with my girls ;-) Next up is making clothes for them...